The Slovenian Ministry of Public Administration (MJU - Ministrstvo za javno upravo) issues special digital certificates within the framework of the "Act on Fiscal Invoice Certification by the Tax Office". For this purpose, two special certification authorities have been established within the MJU:
Tax CA Test - for test purposes only, using test certificates
TaxCA - productive environment, using live certificates.
The ISFU system (Information System of the Financial Administration - Informacijski sistem finančne uprave) only accepts documents (receipts, invoices,...) that have been signed with a certificate issued by one of the above-mentioned certification authorities. Data sent to the productive system may NOT be signed with a test certificate and vice versa.
Certificate procurement process
axable entities must apply for certificates for the fiscalisation of their electronic recording systems ("cash registers") via the eDavki system. An application can also be made by an authorised representative (e.g. tax advisor).
The individual steps for the application are shown below.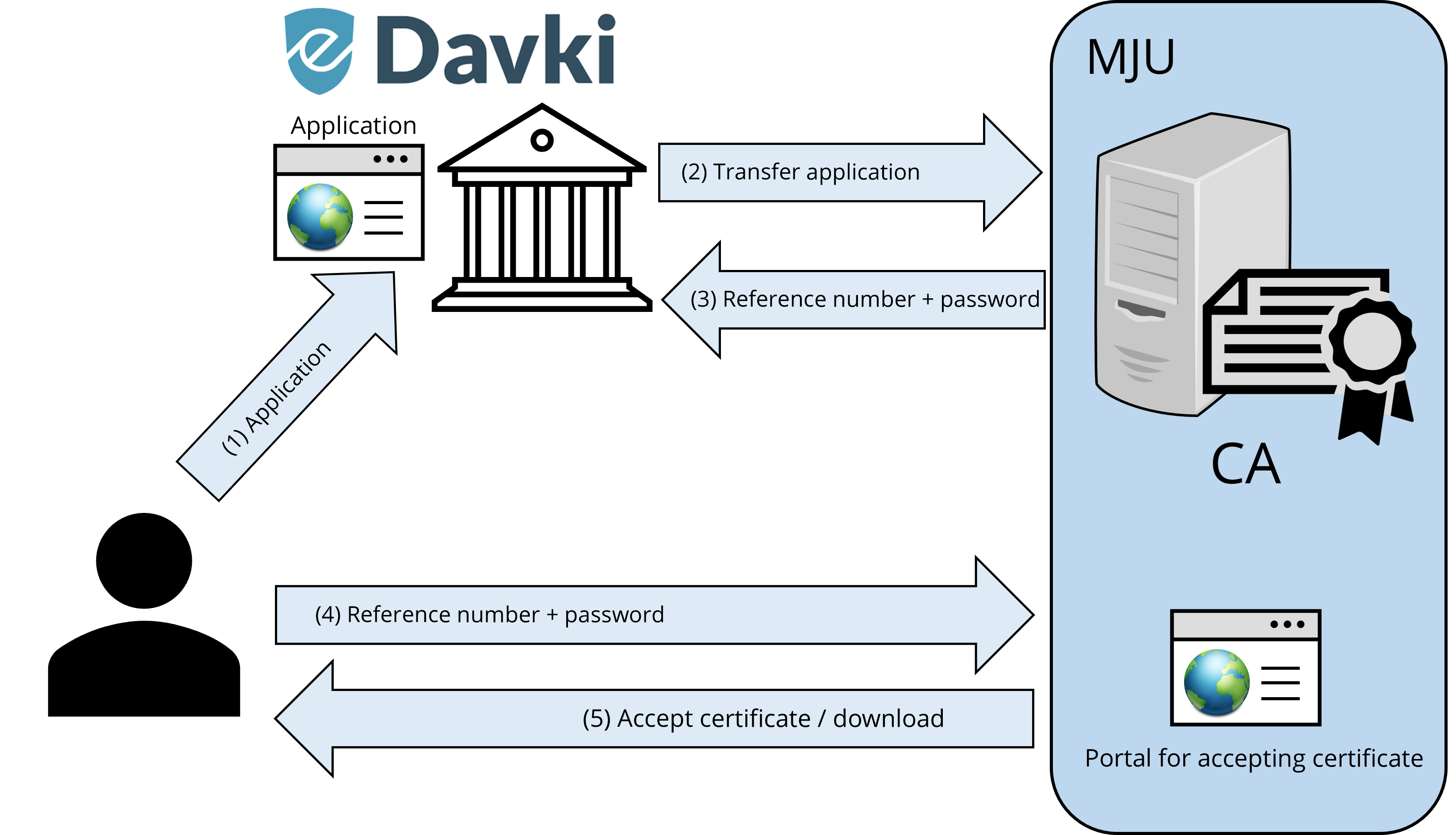 User applies for the digital certificate in the eDavki system
eDavki system transmits certificate request to the MJU (Ministry of Public Administration) system. There, a digital certificate is created based on the applicant's information.
A reference number and a password are created in the eDavki system and can be retrieved there by the applicant.
The applicant calls up the MJU portal and enters his/her reference number and password there,
to receive the certificate issued to him/her.
Use of the certificate
In order to be able to use the certificate within the framework of the fiscalisation of POS systems, it must be uploaded in the RetailForce Cloud Portal.
You can find more information on this in the articles Upload fiscalization certificates and Configuration Slovenia.